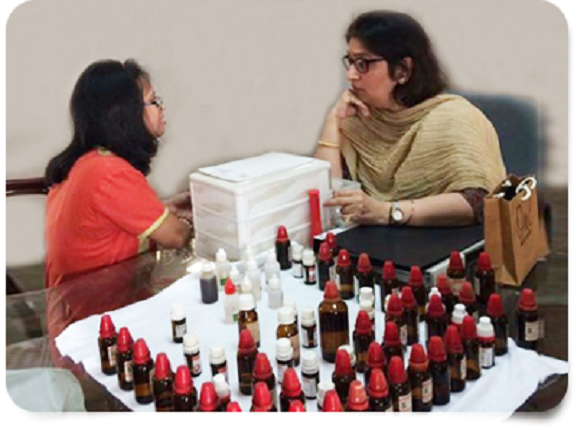 Om Creations Trust established the Om Medicare Homeopathic clinic at our extended branch at BMC school, Glider Lane, Mumbai Central, led by Dr. Anita Daswani (Homeopath).
At Om Medicare Clinic, we understand the value of life. Hence, we have a well-equipped clinic with highly qualified doctors to give you the greatest medical care in a pleasant setting. Yet another delightful thing you would like to know is, we offer Homeopathic remedies free of cost. Dr. Daswani interacts with the children personally to aware them of social violence, rape, peer pressure, etc. They find in her a 'confidante' and share many anecdotes, which in turn serves to free them of any discomfort.
This Medicare treatment is also provided to their parents and families. The BMC school teachers and staff can access this medical benefit at NO CHARGE.
About Dr. Anita R. Daswani
Dr. Anita R. Daswani (LCEH, FRCH) graduated from Mumbai University with first-class honours in Homoeopathy in 1979. She is rewarded not only through improvements in the health and habits of mentally disabled people but also by the life-long relationships and connections that she's able to foster.  She believes in giving back to society and has consistently participated in various camps and Charitable Organizations for free.
Dr. Anita Daswani can be contacted at the centre on Wednesday (The first and third Wednesday of the month) between 12:30 to 2:00 pm.